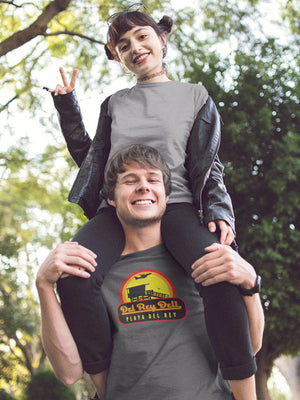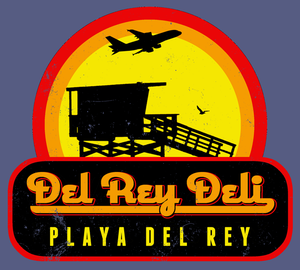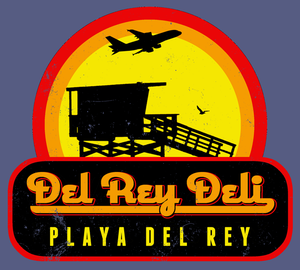 Del Rey Deli T-shirt - Men's
Tim, the owner of Del Rey Deli, not only owns one of the best deli establishments in all of Los Angeles, he is a t-shirt connoisseur of the highest order. Whether you are headed to LA's west side, the South Bay beaches, or even LAX, treat yourself and try some of their house cured meats and deli offerings. They have a delicious traditional turkey on thick sourdough, lean pastrami and corned beef, tender brisket, a tightly packed cubano, plus a smokey ham and egg breakfast sandwich on a pretzel roll that is sublime. They also have meatless options (sandwiches, salads) that are really tasty, too.  They have a nice array of drinks and sides, and some of the best coffee this side of Colombia.
Grab lunch and relax on the beach just minutes away. Then pick up a shirt to let everyone know you've got the lowdown on one of LA's best hidden gems!